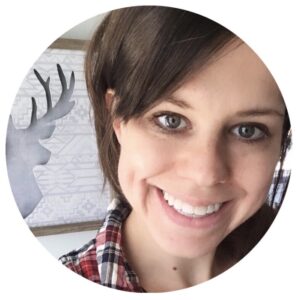 Laura Loney is a writer living in Ontario, Canada with her lovely husband and two children. Laura holds degrees in History, Semiotics & Communication Theory, and Near & Middle Eastern Civilizations from the University of Toronto, and a postgraduate degree in Corporate Communications. She has a life-long passion for history and creative endeavours. Her many interests include graphic design, miniatures, comedy and writing.
Laura has a special love for Tudor history. Ever since reading about Anne Boleyn's headless ghost in a children's magazine as a kid, she's been hooked. She is currently writing a present-tense novel, written from the first person POV of Anne Boleyn. Laura loves historical fiction, fantasy, comedy and stories of the paranormal. This novel is an original twist of all of these genres. Laura is also excited to be writing a Tudor-themed Christmas book and co-writing a Christmas pantomime with a local theatre group. The latter two projects are scheduled to be released in 2022.
Laura also loves miniatures and has since childhood. Her interest was revived during the pandemic lockdowns when she restored a vintage Tudor dollhouse using items from around the house. The dollhouse has since become a means for creating rather goofy, but fun, peg doll comics on Instagram. She has since renovated several vintage dollhouses into an Edwardian mermaid dollhouse, a Christmas dollhouse and also transformed a toy castle.
Graphic design and editing has been a passion for Laura since she bought her first computer as a teen. Self-taught, she still enjoys merging images together to create new ones. She is also self-taught in the kitchen and enjoys cooking, baking and never following a recipe.
Thank you for stopping by. If you're a real person, especially a lovely one, please visit me on Instagram @laurelleavesandlaundry.